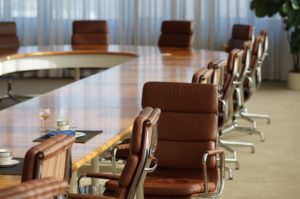 Why Many Are Second-Rate and What You Can Do to Develop a Winning One
AH! The smell of freshly cut grass on a warm August morning! The sun is rising and casting shadows off players' heads on the fields. Teams across America are prepping for another sporting season full of hope and dreams of championships. Every player is being evaluated for their skills, knowledge and their ability to adapt to "the system" the coach has in place. One thing players and coaches alike are being evaluated on is how well they fit into the team culture.
The culture of the team and any company for that matter is its personality. At the core of the culture are the people, the employees, and management. Unfortunately, in many organizations, culture is not explicitly defined and therefore the culture is second-rate, at best. When it's not defined, it organically develops based on the executive management and employees.
How do you create a great culture employees are enthusiastic and attract top talent?
The culture aligns with the company values
When people can relate to the values of the company, on a personal level, they embrace the culture. Why, everyone on the team shares the same values and desire a similar outcome. Although a company may have values, are they constantly and consistently communicated? The values need to be communicated frequently and persistently for people and teams to embrace the culture. Here are a few values that work well with a great company culture:
Integrity, Knowledge, Passion, Team, Leadership, Balance, Legacy, Profitability
The culture aligns with a team mantra
It's critical to treat everyone as a respected team member. Although each person may be a member of a smaller group or a division, remember we are on one team. You have the same goals to achieve. It is also critical to retain key talent that supports the culture. When you need to fill new roles, you need the culture to assist in attracting top talent that complements the team.
Another thing to keep in mind is that everyone is not going to be in alignment with the vision, and that's okay too. However, be sure that those employees are not going to become toxic. A few moves by toxic employees can bring down a culture in a matter of minutes. How the leader responds will let everyone know about the true culture of the company.
The culture aligns with an environment of trust
As a member of a team, employees have expectations on achieving goals. Everyone must hold themselves and each other accountable for their actions and results. When you trust each other, speed, accuracy and results propel us. When that trust diminishes, speed, accuracy, and results decline, while costs and frustrations increase.
Will conflict arise? Most certainly! How you adapt, innovate and preserver will tell you, your employees and your customers about your culture. Reacting with speed is also important. Look at the likes of United Airlines, Uber, and Google. Each had internal/external issues, each handled them differently and public opinion has judged their culture.
It's not easy to build a winning culture. If you're not happy with the current culture of the organization you are in, there is a person who can help change that. Look in the mirror! This individual can change. You have to overcome the resistance to change internally from yourself and the team. Consistently remember, practice what you preach, gain alignment from your team.
If you decide to try to change the culture by yourself, you've lost from the first step. Remember, culture is about the people, the entire team, and you need their approval. If your culture is not first-rate and you what to take action, just let me know.